RSSPUBLISHED TO
TAGS
The House of Representatives voted Thursday morning in a 232-196 vote to proceed with the impeachment inquiry into Donald Trump. In her remarks on the House floor, Speaker of the House Nancy Pelosi was sober and reflective. "I doubt anybody in this place, or anybody that you know, comes to Congress to take the oath of office to impeach the President of the United States unless his actions are jeopardizing honoring our oath of office."
The chairmen leading the inquiry were equally reflective. Intelligence Committee Chairman Adam Schiff said, "The task before us is a solemn one." Judiciary Committee Chairman Jerry Nadler was resolute, saying, "I support the resolution because we have no choice." In concluding the debate, House Rules Chair Jim McGovern said, "History is testing us and I worry, based on what we have heard from the other side, that some may be failing that test."
Republicans were predictably callow. House Republican Minority Leader Kevin McCarthy tried to be clever: "It's only fitting you take this vote on Halloween." He failed. Recommend 156 Share Tweet183 Comments 183 New
---
by TaboolaSponsored LinksFROM THE WEBWhere in the U.S.A. Do You Truly Belong? (Quiz)HowStuffWorksLocate anyone by entering their name (this is addicting)TruthFinder People Search SubscriptionAt 83, Jack Nicholson Lives In This HouseTrading BlvdHow To Entirely Empty Your Bowels Every Morning – Top Surgeon Explains HowGundry MD | SupplementCPAP Makers Running Scared After New Snoring Solution UnveiledPurch ExpertWhat's the Most Popular Surname in New York?AncestryThere are no unread comments at this time.183 CommentsComment Settings
( L ) Recommend
( r ) Reply
( p ) Parent
( o ) Open/Close
( j ) Next
( k ) Prev
boran2Oct 31, 2019 at 11:32:11 AM
"It's only fitting you take this vote on Halloween."
Fitting because the color orange plays such a prominent role for both Trump and Halloween. ReplyRecommend81Recommended
NorthBronxDemboran2Oct 31, 2019 at 11:33:31 AM
It's also the new black.ReplyRecommend41Recommended
Superribbieboran2Oct 31, 2019 at 11:34:11 AM
Hopefully the color orange will play an even more prominent role for Trump in the future.ReplyRecommend48Recommended
Bobs TelecasterSuperribbieOct 31, 2019 at 12:22:08 PM
Long red ties — hard to make work with orange fabric, but maybe he can make a go of it. ReplyRecommend3Recommended
mortimersnerdBobs TelecasterOct 31, 2019 at 01:02:04 PM
Where Trump is going, they don't allow ties.ReplyRecommend6Recommended
Bobs TelecastermortimersnerdOct 31, 2019 at 01:39:42 PM
Or "Just for Men" or hair loss drugs, or tanning beds. He could be a quite different looking fellow. ReplyRecommend4Recommended
keybeaterBobs TelecasterOct 31, 2019 at 02:04:27 PM
Gentlemen, start your Photoshops!ReplyRecommend1Recommended
kjallenboran2Oct 31, 2019 at 11:41:54 AM
Halloween — when the doors open to spirits. Perhaps the ghosts of Washington, Jefferson, Madison, Adams, Franklin, and Lincoln will pay a visit to the orange guy tonight, ala Ebenezer Scrooge. Maybe they can "teach" him something about democracy, honesty and integrity where everyone else has failed.ReplyRecommend28Recommended
eBearcatkjallenOct 31, 2019 at 11:49:12 AM
I wonder if the boos and "lock him ups" of Game 5 called up those ghosts of United States Past, allowing the Nats could head back to Houston and beat the 'Stros twice more to win the WS :)ReplyRecommend9Recommended
Upstate NYawkerboran2Oct 31, 2019 at 11:43:29 AM
Kevin McCarthy also got illegal campaign money from Rudy Guiliani's 2 Kremlin linked thugs Lev and Igor. The entire GOP, like Trump are up to their eyeballs in Russian mob money and they are shitting themselves that if Agent Orange gets taken down, he will take all of them with him. Its also why they refuse to defend the country from the traitor in the white house because they are complicit in the treason.ReplyRecommend47Recommended
Pool House DoctorUpstate NYawkerOct 31, 2019 at 11:49:57 AM
Well that's what happens when you choose to superglue yourself to an anchor. Sometimes the anchor gets dropped.ReplyRecommend18Recommended
January1938Upstate NYawkerOct 31, 2019 at 02:06:17 PM
Kevin McCarthy is a stain on our Irish heritage !ReplyRecommend0Recommended
A Citizenboran2Oct 31, 2019 at 11:58:06 AM
What, they should have had it tomorrow, on All Saints Day?ReplyRecommend6Recommended
Alvin Kboran2Oct 31, 2019 at 12:01:18 PM
Let's carve this pumpkin!ReplyRecommend9Recommended
kevmichboran2Oct 31, 2019 at 01:07:49 PM
Looks like a jackass-o-lantern to meReplyRecommend7Recommended
barskinOct 31, 2019 at 11:33:11 AM
I'm dreaming of an Impeachment Christmas.ReplyRecommend33Recommended
barskinbarskinOct 31, 2019 at 11:34:07 AM
As a matter of fact, let's hope we can give thanks for an Impeachment on Thanksgiving.ReplyRecommend18Recommended
PilotsharkbarskinOct 31, 2019 at 12:00:40 PM
Kind of like a ThanksImpeachmentGiving.
A giant deep-fried pumpkin with lots of MoscowMitch sprinkled on along with the assorted RWNJ`s sauces.ReplyRecommend7Recommended
stevo86barskinOct 31, 2019 at 11:50:52 AM
One size fits all! and better than a sweater!ReplyRecommend5Recommended
FolkManbarskinOct 31, 2019 at 01:26:23 PM
Actually later is better. Let the investigations continue on well into next year (there's plenty to investigate!), with a steady stream of incriminating revelations along the way.

Once the impeachment gets to the Senate, Moscow McCocaine will acquit the Putin-Pleasin' Treason-Weasel Tangerine Rage-Baby in 10 minutes. They will claim Total Exoneration: Partisan Witch Hunt! And sweep all of it under the rug.

Better we keep the atrocities front and center all the way to the elections next year (or close to), to keep these criminals fresh in the voter's minds. No on is going to be removed via the impeachment process. We are going to have to vote the rat-fuckers out.ReplyRecommend6Recommended
CholwaHuFolkManOct 31, 2019 at 02:05:18 PM
I used to agree with you 100%. I am wavering from that position now. This wavering is due to two related factors. First I have allowed hope that the senate might actually convict if the public opinion turns enough to seep in. The second is because he whom to be compared to is always an insult to that which he is compared (rat, piece of shit, crotch rot, ….whatever) is a cornered animal at this point and is only going to behave worse as the impeachment process goes on. There is nothing this malignant narcissist / sociopath will not do if he thinks it will distract or deflect. He will keep committing more damage to the country and the world as long as he is in office. We need to get him out ASAP and then follow up with endless stream of criminal prosecutions for the innumerable crimesReplyRecommend1Recommended
FolkManFolkManOct 31, 2019 at 02:24:21 PM
No on = No one. But of course you knew that.ReplyRecommend0Recommended
CathyMOct 31, 2019 at 11:33:54 AM
It is kind of appropriate for Hallow's Eve — the gate to Hell is more open than usual, and the ancestors are closer — I hope Nixon and crew are coming back to drag the Rethugs down. The Dems recognize the solemnity and the Rethugs cry "not fair!" as if they were on the school grounds and had gotten caught bullying… ReplyRecommend26Recommended
Captain FrogbertCathyMOct 31, 2019 at 11:41:56 AM
It's utterly pathetic the GOP cannot even CONCEIVE of this as being anything more than naked partisanship. They see everything through the lens of corruption and crime.
They know damn well that their impeachment of Clinton was nothing but a hatchet job to get the Democrat and they are so blinded by their corruption they cannot see the obvious crimes of Trump. Rather, they see the crimes but don't care. They think the law should apply only to Democrats.
They are a disgrace to their oaths and a disgrace to America.ReplyRecommend49Recommended
PissedGruntyCaptain FrogbertOct 31, 2019 at 11:44:48 AM
It's utterly pathetic the GOP cannot even CONCEIVE of this as being anything more than naked partisanship.
It goes back to every accusation they make being projection. They cannot conceive that THEY would do something that ins't partisan.ReplyRecommend23Recommended
DrOrphCathyMOct 31, 2019 at 11:54:43 AM
Sometimes it feels like they opened the gate to Hell a week late in 2016, and forgot to close it for 3 years…ReplyRecommend16Recommended
anastasia pCathyMOct 31, 2019 at 12:39:50 PM
Indeed. I just saw a scary Halloween monster when I turned on C-SPAN and Gym "See No Evil" Jordan was speaking. I immediately turned it off. That's too scary even for Halloween.ReplyRecommend3Recommended
CO DemocratOct 31, 2019 at 11:34:01 AM
How McCarthy's "joke" went down.
ReplyRecommend19Recommended
WI LurkerCO DemocratOct 31, 2019 at 11:37:00 AM
ReplyRecommend27Recommended
lynn47CO DemocratOct 31, 2019 at 11:39:40 AM
Or this one…though hopefully this is the train carrying all of the republicans who carry water for their cult leader.ReplyRecommend19Recommended
Paul COct 31, 2019 at 11:34:22 AM
Did any Democrats vote against democracy? Did any Republicans vote for democracy?ReplyRecommend13Recommended
gchaucer2Paul COct 31, 2019 at 11:35:40 AM
Two Dems against. Zero GOPers for. Amash voted with Dems.ReplyRecommend36Recommended
voomergchaucer2Oct 31, 2019 at 11:37:48 AM
Which Dems voted against? Pathetic. Also so pathetic that no Republicans could muster any courage and integrity.ReplyRecommend19Recommended
gchaucer2voomerOct 31, 2019 at 11:38:47 AM
Van Drew from NJ is one I don't know the other.ReplyRecommend8Recommended
jqjacobsgchaucer2Oct 31, 2019 at 11:58:18 AM
Jeff Van Drew NJ
Collin Peterson MNReplyRecommend16Recommended
first lastjqjacobsOct 31, 2019 at 12:20:40 PM
Brindisi (NY) had said he wouldn't earlier, but looks like he did unless he abstained.ReplyRecommend3Recommended
jqjacobsfirst lastOct 31, 2019 at 12:40:09 PM
Just now from his local media:
JUST IN: Rep. Anthony Brindisi, a Utica Democrat, votes to support a measure setting up rules for a Trump impeachment inquiry. #NY22 http://wnbf.com/?p=209961 Brindisi Votes in Favor of Formalizing Impeachment InquiryRep. Anthony Brindisi voted to support a measure setting up formal rules for a presidential impeachment inquiry.wnbf.com312:38 PM – Oct 31, 2019Twitter Ads info and privacySee Bob Joseph's other TweetsReplyRecommend9Recommended
first lastjqjacobsOct 31, 2019 at 12:43:07 PM
Thanks. ReplyRecommend0Recommended
RudyardvoomerOct 31, 2019 at 11:45:18 AM
Two Democrats, Congressman Collin Peterson (MN) and Congressman Jeff Van Drew (NJ), voted against the resolution.ReplyRecommend11Recommended
charliehall2RudyardOct 31, 2019 at 11:53:49 AM
Peterson absolutely gets a pass on absolutely everything. Trump carried his district by 31 points. Anyone who calls for a primary against him is acting against our interests.

Van Drew's district isn't quite so bad in terms of statistical margins — Trump only carried it by 5 points — but the Republicans there are so rabid that even though their nominee against Van Drew was so horrible that the Republican Party disowned the guy Van Drew only won by 6 points. He is a prime target for the Republicans.

I suspect Nancy told both of them to do what they needed to do. ReplyRecommend29Recommended
A Citizencharliehall2Oct 31, 2019 at 12:00:14 PM
My hometown is in Peterson's district. When he retires, that district is very likely likely to go Republican, barring a real wave election.ReplyRecommend12Recommended
voomercharliehall2Oct 31, 2019 at 12:09:36 PM
Thanks for the perspective.ReplyRecommend10Recommended
kevmichcharliehall2Oct 31, 2019 at 01:13:54 PM
Sorry, not sorry. If Peterson can't muster up enough courage to do the right thing for his country on this, he doesn't deserve to be there. This isn't, and shouldn't be about party, or keeping his job. This is about his primary responsibility – putting the country above all else. Obviously, he is not up to the task or his oath of office. He needs to go.ReplyRecommend3Recommended
healthykevmichOct 31, 2019 at 01:27:31 PM
If Democrats find an excuse (keep their job ) not to vote for impeachment, not to put country over political interests.. How can we expect Republicans to vote for it?ReplyRecommend1Recommended
jayfrenchstudioscharliehall2Oct 31, 2019 at 01:22:02 PM
I don't understand why you say that about Peterson. What good is having a Democrat in that office if he's not voting with us? In fact, that's rather counter-productive.ReplyRecommend2Recommended
mainstreet52jayfrenchstudiosOct 31, 2019 at 01:51:54 PM
Yes and no. Situation is different if his vote impacts the result. But it passed without him, and the Speaker knew that.ReplyRecommend0Recommended
PissedGruntyjayfrenchstudiosOct 31, 2019 at 02:05:01 PM
538: Different between actual and projected "Trump agreement%" in the 116th Congress: -74.5%.
Massively Negative means massively not with Trump.ReplyRecommend0Recommended
lynn47RudyardOct 31, 2019 at 11:54:50 AM
Only recommending as it has the info..(:-) Thanks!!ReplyRecommend4Recommended
PadreMellyrngchaucer2Oct 31, 2019 at 12:04:36 PM
Well now at least we can throw it back in their face, it wasn't 'Strictly along party lines' per se.ReplyRecommend2Recommended
DemSignOct 31, 2019 at 11:34:27 AM
232? Did Tulsi vote against it or was she absent?ReplyRecommend6Recommended
SuperribbieDemSignOct 31, 2019 at 11:36:56 AM
One D and 3 Rs absent. No word on who yet.ReplyRecommend6Recommended
DemSignSuperribbieOct 31, 2019 at 11:42:46 AM
Katie Hill was marked absent on yesterday's roll calls.ReplyRecommend4Recommended
LealexDemSignOct 31, 2019 at 11:55:28 AM
According to NYT she voted Y.ReplyRecommend3Recommended
anastasia pLealexOct 31, 2019 at 12:47:59 PM
Katie was staying for this vote, as the smartest, hardest-working and more effective member of the freshman class, bound for stardom which apparently some vindictive men didn't like. She's supposed to be making her farewell speech today. Am I pissed that instead of defending the bullying and harassment that drove her out of Congress, a lot of progressives are blaming her, usually pointing to the one part of the story that is unproven? You bet!ReplyRecommend10Recommended
SuperribbieSuperribbieOct 31, 2019 at 12:53:19 PM
Per Politics1, the four absentees were Donald McEachin (D-VA) (serious health issues), Jody Hice (R-GA) (father died), William Timmons (R-SC) (reservist on active duty), and John Rose (R-TN) (unknown).ReplyRecommend3Recommended
Mark LippmanDemSignOct 31, 2019 at 11:41:19 AM
The roll call hasn't been posted yet. Gabbard was absent yesterday and also for many other roll calls this year. ReplyRecommend4Recommended
charliehall2Mark LippmanOct 31, 2019 at 11:56:04 AM
Gabbard missed all three votes on Turkey although she has recently been blistering in her attacks on Erdogan. That puts her barely ahead of Omar, who seems to have become a Turkish asset. :(ReplyRecommend2Recommended
Mark Lippmancharliehall2Oct 31, 2019 at 12:12:58 PM
As of Oct 23, Gabbard missed 167 our of 583 roll call votes.
For context, her supporter would probably point out that former Presidential candidates Eric Swalwell and Tim Ryan missed 205 and 165, respectively, this year.
The absentee leader, so far this year, is Republican Ralph Abram, LA-05, who was running for Governor but failed to qualify for the runoff. He missed 255 roll call votes.ReplyRecommend8Recommended
CaliSistaMark LippmanOct 31, 2019 at 12:24:03 PM
For context, her supporter….
ReplyRecommend6Recommended
anastasia pMark LippmanOct 31, 2019 at 12:43:48 PM
In Swalwell and Ryan's defense, both have dropped out, and Swalwell did so very quickly. Gabbard shows no signs of doing so.ReplyRecommend3Recommended
apotropaiccharliehall2Oct 31, 2019 at 12:43:10 PM
One vote against sanctions where she stated fears of causing humanitarian suffering means she's an asset of Turkey? Get some perspective.ReplyRecommend3Recommended
chaseapotropaicOct 31, 2019 at 12:54:21 PM
I'm seriously considering flagging that bullshit.ReplyRecommend1Recommended
6412093chaseOct 31, 2019 at 01:18:01 PM
Not even Tulsi deserves libels.ReplyRecommend0Recommended
LealexDemSignOct 31, 2019 at 11:52:59 AM
According to NYT she voted Y. (Thanks to peagreen for link.)ReplyRecommend3Recommended
MikeTheLiberalDemSignOct 31, 2019 at 12:28:06 PM
Tulsi voted Yes.ReplyRecommend1Recommended
fewsorangeDemSignOct 31, 2019 at 02:17:29 PM
Tulsi voted Yes
But she shouldn't have been allowed to vote because she is a Senator
I know she is a Senator because Ann Coulter told me.

No she didn't. Tulsi is a SENATOR, meaning she's in the SENATE and doesn't vote on HOUSE resolutions. https://twitter.com/catturd2/status/1189941618276782081 …Catturd@catturd2For all you foolish Tulsi Gabbard fans …

She just voted for the illegal impeachment coup.

She's just a better looking Nancy Pelosi.3,9531:14 PM – Oct 31, 2019Twitter Ads info and privacy11.9K people are talking about thisReplyRecommend0Recommended
gchaucer2Oct 31, 2019 at 11:35:05 AM
McCarthy has the nerve to say anything — he who knew the psychoperv was being paid by Putin. That should be brought up every damned time he opens his yap.
Besides Van Drew of NJ, does anyone know who the other Dem chickenshite is who voted with the GOPers? Amish voted with Dems.ReplyRecommend16Recommended
Superribbiegchaucer2Oct 31, 2019 at 11:37:52 AM
Collin Peterson of the Trump +41 district.ReplyRecommend12Recommended
gchaucer2SuperribbieOct 31, 2019 at 11:39:10 AM
Thank you — still cowardly. ReplyRecommend5Recommended
DemSigngchaucer2Oct 31, 2019 at 11:43:29 AM
Especially since he isn't running for re-election.ReplyRecommend5Recommended
CO DemocratDemSignOct 31, 2019 at 11:46:50 AM
He usually does not announce until later in the cycle. So, we don't know whether or not he is running for re-election.ReplyRecommend3Recommended
charliehall2gchaucer2Oct 31, 2019 at 11:57:07 AM
No, smart. ReplyRecommend4Recommended
CO Democratcharliehall2Oct 31, 2019 at 12:14:05 PM
Agreed. I'll give Peterson a pass. Van Drew, not so much.ReplyRecommend3Recommended
charliehall2CO DemocratOct 31, 2019 at 12:21:55 PM
Van Drew's district is more complicated, as I explained in a comment above. ReplyRecommend1Recommended
anastasia pgchaucer2Oct 31, 2019 at 12:44:08 PM
McCarthy is a moron.ReplyRecommend2Recommended
BlueToTheCoreOct 31, 2019 at 11:35:17 AM
Any news on the vote breakdown? I can't see Twitter at the office and all of the links are Twitter links.ReplyRecommend3Recommended
gchaucer2BlueToTheCoreOct 31, 2019 at 11:37:04 AM
Last I saw — 2 Dems voted with the GOPers and Amash, indie, voted with the Dems.ReplyRecommend4Recommended
BlueToTheCoregchaucer2Oct 31, 2019 at 11:43:22 AM
Thank you!
I can't wait to confirm who from the Dems voted with the RethugsReplyRecommend3Recommended
charliehall2BlueToTheCoreOct 31, 2019 at 11:57:44 AM
Peterson and Van Drew, both of whom probably were told by Pelosi to do what they needed to do. See my comment above. ReplyRecommend5Recommended
BlueToTheCorecharliehall2Oct 31, 2019 at 01:19:09 PM
@charliehall2
Thank you. I figured as much.ReplyRecommend0Recommended
libredOct 31, 2019 at 11:36:39 AM
It's hard to imagine how miserable our lives would be if there had been no blue wave last election. But it's important to remember that we can win when we get out the vote. ReplyRecommend37Recommended
jqjacobslibredOct 31, 2019 at 12:01:40 PM
You mean the 2018 "coup" right? 🙂
For all those people calling impeachment vote a "coup," worth noting Trump lost popular vote by 2.9 million votes while Dem House candidates won it by 9.7 million votes in 20182,05011:40 AM – Oct 31, 2019Twitter Ads info and privacy655 people are talking about thisReplyRecommend16Recommended
stevembOct 31, 2019 at 11:38:13 AM
Have the blasts of explosive Twitterrhea from Napoleon Boneyspurs started yet?ReplyRecommend7Recommended
jqjacobsstevembOct 31, 2019 at 12:06:37 PM
Do trees grow in the woods?

Donald J. Trump✔@realDonaldTrump · 3h
The Impeachment Hoax is hurting our Stock Market. The Do Nothing Democrats don't care!

Still more ….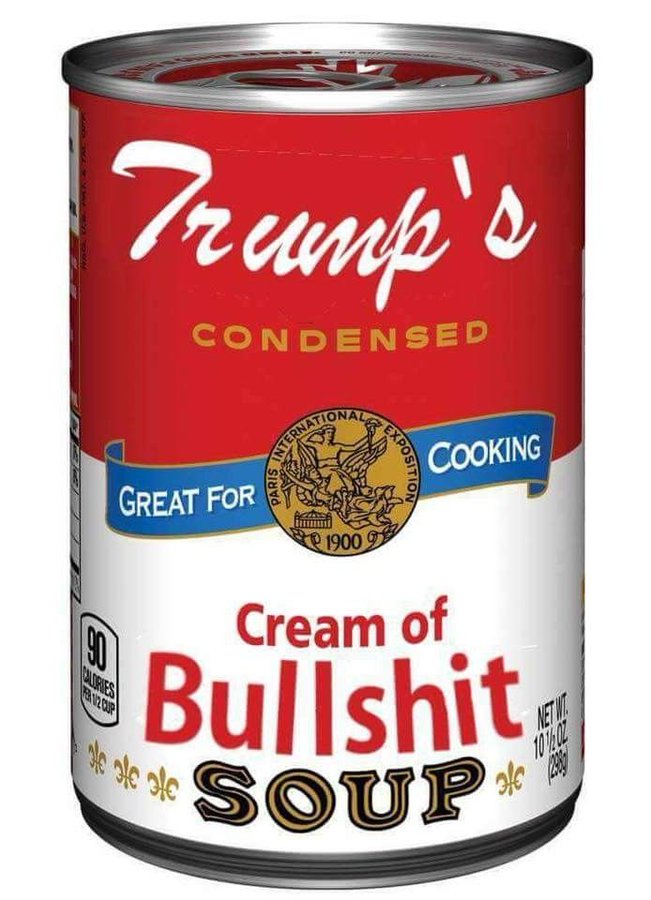 11411:02 AM – Oct 31, 2019Twitter Ads info and privacySee Chris's other Tweets

Donald J. Trump✔@realDonaldTrump · 3h
The Impeachment Hoax is hurting our Stock Market. The Do Nothing Democrats don't care!
Actually it is your trade policy.
4610:59 AM – Oct 31, 2019Twitter Ads info and privacySee john Mitchell's other Tweets

Donald J. Trump✔@realDonaldTrump · 3h
The Greatest Witch Hunt In American History!
Uh oh!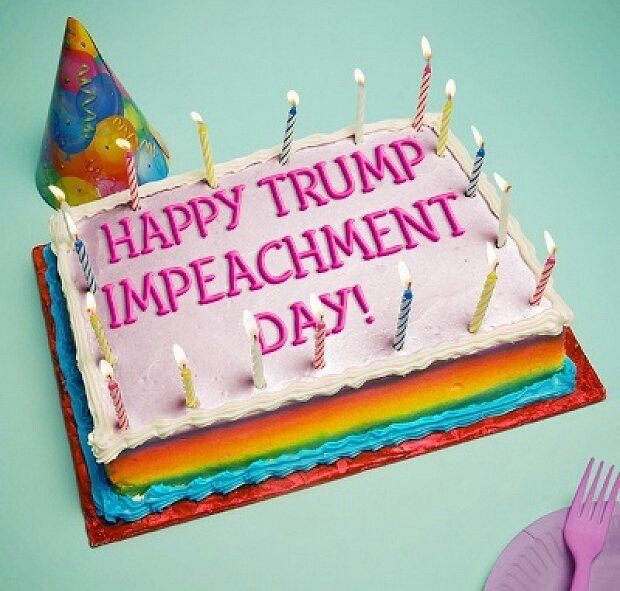 13211:32 AM – Oct 31, 2019Twitter Ads info and privacy24 people are talking about thisReplyRecommend10Recommended
And this, ladies and gentlemen, is Trump's best defense?
Who could have foreseen that crimes have consequences?